Seven secrets of outstanding wine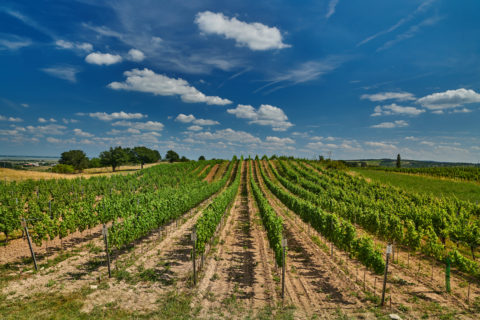 CLIMATE
The most important factor in the unique character of Austrian wine is the country's geographical position. Although Austria is at the same latitude as Burgundy, it has much larger variation in temperature. Warm sunny days in summer and cold autumn nights help to produce lively, aromatic wines with a rich flavour and a refined character. There's nowhere else in the world where full-bodied wine tastes so fresh and fresh wine tastes so rich. Another vital influence on our vineyards in the Ruster Höhenzug comes from Lake Neusiedl and its local microclimate.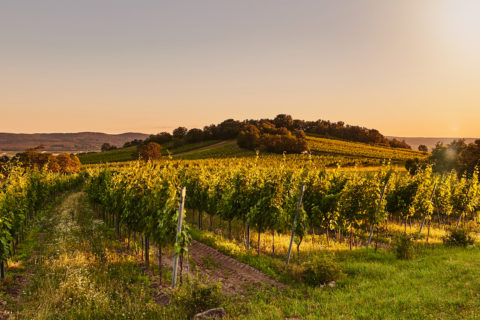 TERROIR
Burgenland is a natural paradise on the shores of Lake Neusiedl and our vineyards in the Ruster Höhenzug are criss-crossed by romantic cycling trails.
The main factor that gives our wine such distinctive flavours besides climate is the soil. The various soil structures under our vineyards allow us to bring out unique and complex flavours. We take care not to overstress our soil and we maintain its equilibrium. The top third is a sand-clay topsoil that gives the wine strength. In the centre is a limestone subsoil that gives wine a fruity flavour. The bottom third of the soil profile is chernozem, which makes the vines richly productive. This soil structure is also found in the Unterer Sinner area.
In the Goldberg area, a shale subsoil predominates. The wine from this area is noted for its fine mineral quality.
Nowhere else in Burgenland has such a concentration of shale. Cultivation is hard in such areas but it can yield big and complex wines that win you over with their rich fruit flavour and minerality.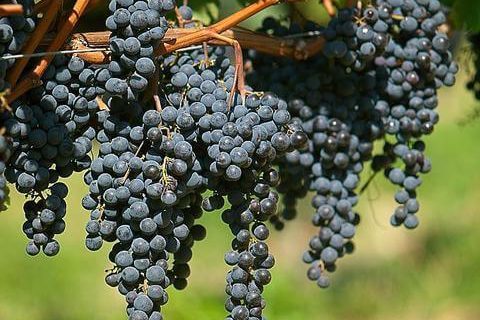 VARIETIES
Another really important part is played by cultivating old domesticated grape varieties, headed by Grüner Veltliner and Blaufränkisch. The great Austrian Veltliners have won many international awards and influential critics and gourmet magazines now consider them to be one of the most important white wine varieties in the world.
Blaufränkisch
Cabernet Franc
Merlot
The Riesling varieties Rheinriesling and Welschriesling
Gewürztraminer
Pinot Blanc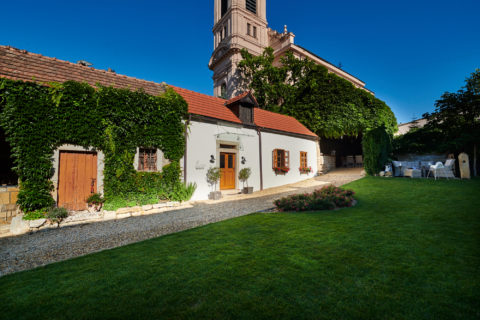 CULTURE
Wine has been a part of Austrian culture for over two millennia. Contemporary winemaking still takes place against a background of Roman cellars, medieval villages, Baroque monasteries and castles that are essential parts of the local landscape. Our winery is based in the town of Freistadt Rust, which was first mentioned in writing in 1317. Austrians treat their long history of wine cultivation with respect. It is the foundation on which dynamic winemakers and wineries are building a modern culture of winemaking. This foundation has enabled Austrian wine to reach a new world-class level of quality. This rebirth is reflected not only in outstanding wines but also in a boom in new winemaking architecture, which has gained international attention and renown.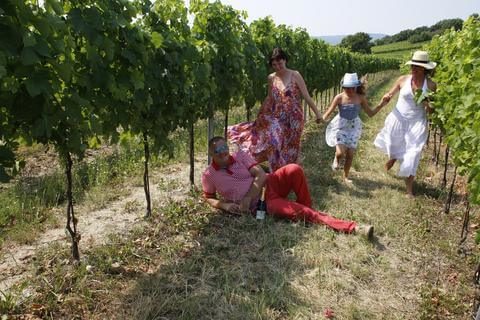 PEOPLE
The Austrians love good food and wine and enjoy having fun. In short, they are able to enjoy life and pay careful attention to quality. Most wine businesses are small family wineries, of which there are over 9,000. Whole families live and work under one roof, as a result of which the art of winemaking, experience and passion for wine are handed down from generation to generation. Families still play an important role in Austrian winemaking.
The first dedicated Kral Steffanus vineyard was planted in 2010 and in 2015 a traditional winemaking house built in 1737 was purchased in the town of Rust. This property is protected as part of a UNESCO world heritage site.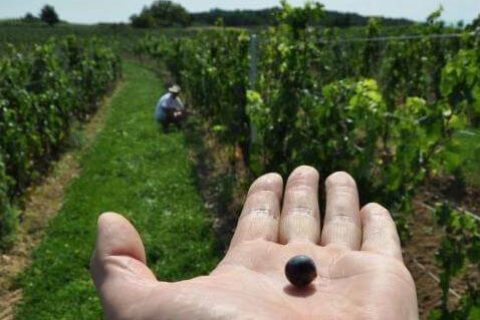 RESPECT FOR NATURE
Austrians are great nature lovers and therefore treat it with maximum respect. It is no surprise that this country holds the world record for ecological agriculture. A total of 16% of all agricultural land and around 10% of all vineyards are farmed using ecologically-friendly methods. Furthermore, Austrian agriculture totally prohibits the cultivation of genetically modified crops. Around two thirds of wineries operate according to the principles of integrated production. Even today we harvest our grapes by hand.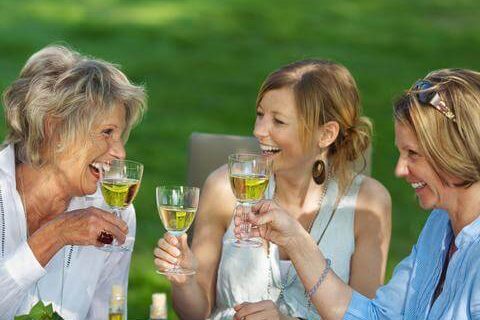 PAIRING WINE AND FOOD
Thanks to their compact body and freshness, our wines are an excellent complement to a very wide range of culinary styles from around the world including Central European cuisine, Mediterranean cuisine, Asian cuisine, various ethnic cuisines and fusion cuisine. Naturally, Austrian wine has "deep roots" in the magnificent culinary traditions of Austrian itself. Our culinary patron is a Slovak, Michal Rabina, living in Rust, who is the best chef in the tradition of Pannonian cuisine.