Kral Steffanus
A high quality Austrian wine for clients who expect the best and appreciate a wine with a story, owned by the first Slovak to own vineyards in the Burgenland wine region of Austria.
Historic family residence
A historic seventeenth-century family residence in Rust, a UNESCO cultural heritage monument.
Medal wines
Excellent results from prestigious international wine competitions in Vienna and Prague
Perfect team
Pavol and Stefan, the founders of Kral Steffanus
Pension Kral
Pension Kral can be found close to the centre of the picturesque town of Freistadt Rust, close to the Kral Steffanus vineyards and a short distance from Lake Neusiedl. Who fancies a visit?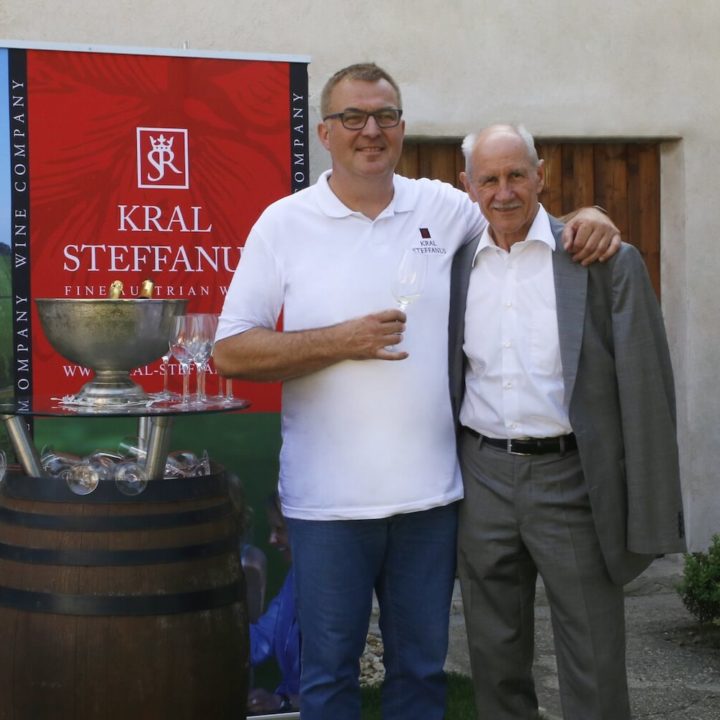 The first Slovak to own vineyards in Austria.
George Zehetbauer founded the Zehetbauer family vineyards, which are first recorded in written sources from 1705. His descendant, Stefan Zehetbauer makes wine in cellars that have been in operation since 1850 as the 10th generation to maintain the family tradition of producing the highest quality wines.
The winery entered a new era on 17/05/2009, when a wine-loving Slovak, Pavol Král, met with the experienced Austrian winemaker, Stefan Zehetbauer, and they decided to establish a new wine collection together under the name Kral Steffanus.
The brand name symbolically links the surname Kral (which means "king" in Slovak) and the forename Stefan. Jointly, they remind us of the sainted king, Steven I or Steven the Great, who was the first crowned king of Hungary at a time when Slovakia and Burgenland were part of one country.
We grow wines
In the heart od austrian vineyards
Gold medals from the world wine competitions
Medals received at AWC Vienna (2012, 2013, 2015, 2016, 2017, 2018 ) and Prague Wine Trophy (2016, 2017, 2018)